Uncategorized
Our media analysis reports
By Caroline Roy | 2 April 2014
Accurate quantitative and qualitative data customized for our clients
PR measurement consists of analyzing quantitatively and qualitatively the visibility for an organization or a brand obtained in the media.
As more and more professionals in communication want to analyze their investment in public relations, we find on the market a lot of tools that generate inconclusive, unnecessarily complicated and sometimes exagerated reports…
Our media analysis reports are simple, accurate and above all, useful.
We offer an all inclusive media content analysis service customized from your own press review.
Quantitative and qualitative analysis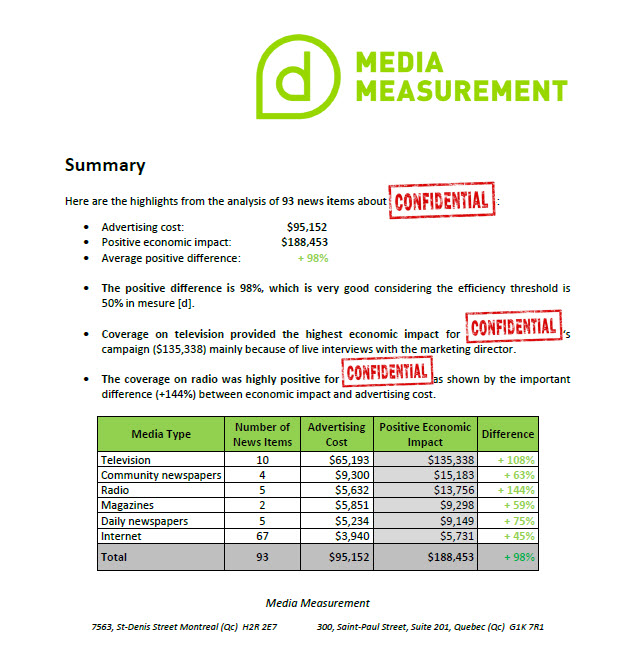 Our press coverage analysis reports provide data on:
the positive or negative reputational impact for an organization and/or its competitors in the media
the positive or negative impact of key messages
the effect (impact) of negative press
the positioning of the organization or brand in the media outlet: title, lead, photo, etc.
the return on investment
the geographical distribution of the press coverage
the evolution of media coverage on an important issue
the influence of a brand or organization in the media
the coverage of concerns for organizations and their competitors
We provide data, graphs and tables that help our customers pinpoint their best strategies and objectively consider the impact of their press relations campaign.
---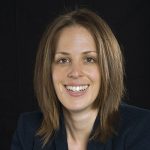 Caroline Roy
Caroline Roy œuvre dans le domaine des communications depuis plus de 10 ans. D'abord journaliste, notamment au Journal de Montréal pendant quatre ans, elle a agi comme analyste principale chez un courtier en information médias, avant de se joindre à l'équipe de Mesure Média en 2013, où elle a rapidement montré sa passion et sa détermination au point d'en devenir associée et vice-présidente dès 2015.
---